This map is included in oc since 1.3, no need to download it anymore.
Well, it's finally finished. Or rather, it's finished enough that I'm sick of trying to finish everything.


Halloween Special!

As the bell ominously tolls 13, you and your friends are awakened out of an alcohol-induced slumber by the sound of screaming.
The neighbors complained that you would wake the dead with the party you threw last night. Looks like they were right...
oc_waking_dead
This is your classic shoot-em-up escape-the-city zombie map. 'nuff said.
Screenshots:
"What's that guy outside screaming about?"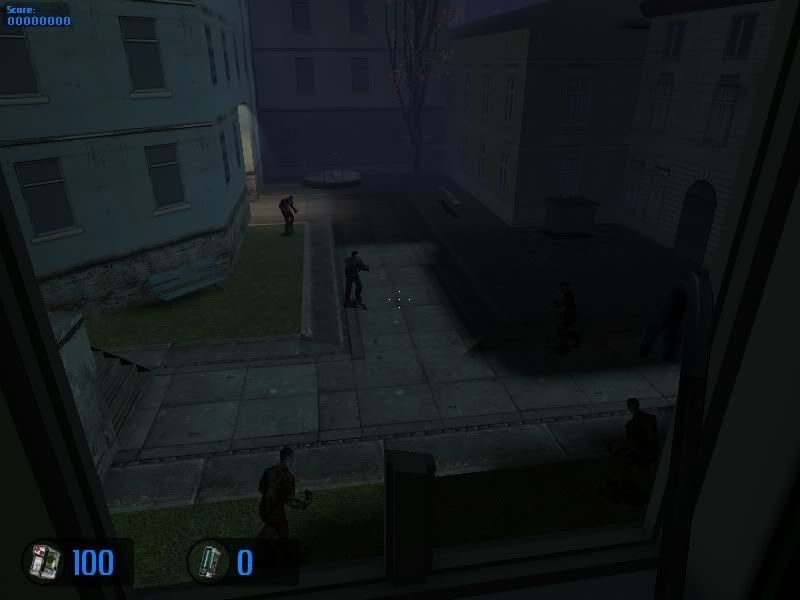 "Oh my god! What are they doing to him?"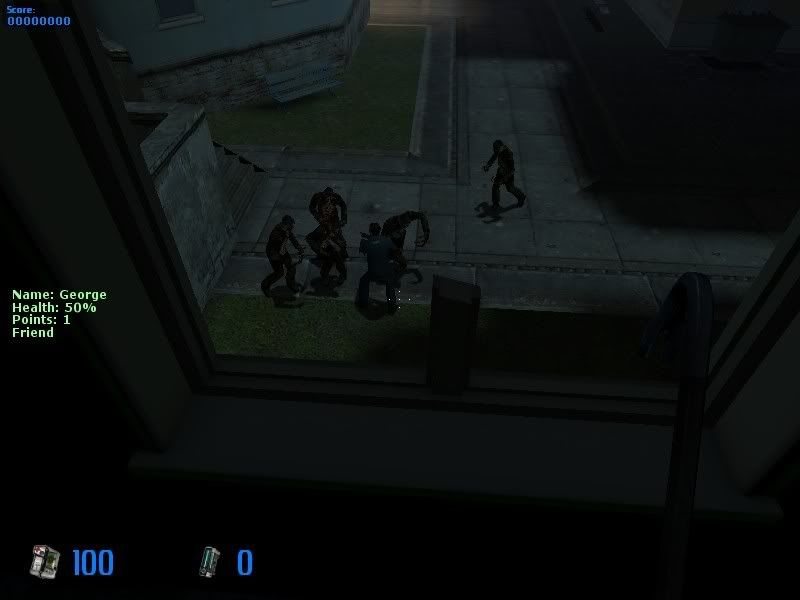 "Oshit!"
"Damn... you're
all
ugly..."
Gameplay Video, including the ending by tntlink at YouTube:
Map Information:
- Kill zombies, kill some more zombies, then escape the city. Now with music!
- Stick together - one person has a tough time taking down a zombie, but two or more can take them down much easier.
- Ammo and health are plentiful - if you know where to look.
- I began working out "Achievements" like Ep2 and Portal had, but had to abandon it due to entity constraints. However, two "accomplishments" remain as easter eggs. (And I suppose you can count killing zombies as an additional "accomplishment" for a total of 3

)
Credits:
- oc_waking_dead by DaMaN
-
Custom zombie model by Snood
- Music by E Nomine and Valve
- CSS Weapon Models by Valve
-
GMOW car models by SolidGranite
-
Custom_OICW scripted weapon by skidz
-
4 Scripted Weapons by W0rf0x
- Credits to Valve for the design of some of the buildings - some are based off of HL2 Single Player, and some are based off of the skybox house models
Bugs and things to Note:
I guess technically this is a beta, so there are already some bugs, but I'll let you guys find some more for me.
Current bugs:
- Auto-shotgun script doesn't work in OC1.23 (not sure about 1.3). For some reason it won't fire in either primary or secondary fire modes. (I still included it because I forgot to take it out :S)
Things to Note:
- The map increases the maximum ammo that players can carry via a server command. On map completion, these values are reset to Half life 2 default values. However, custom server-selected ammo values may be affected on other maps.
- This map was made on the barest minimum of entities (and still approached max_map_entities). If at some times npcs are stupid, or the cubemaps aren't quite right - it's because I had to remove enough entities to get under max_map_entities.
-
DON'T RUSH!
Aside from getting pwned by zombies, it'll cause more zombies to spawn, lag up the game, and get your teammates brains eated.
Download Links:
Feel free to mirror the file on other sites - Any mirrors posted I'll put here too.
File Information:
Everything you need is pakratted. Models, scripts, sounds, music, etc, it's all zipped up. Just extract the oc_waking_dead.bsp file into your Obsidian/maps/ folder.
Enjoy!
DaMaN
Da_HL_MaN@yahoo.ca
P.S. I know it's not exactly Halloween, but it's
never
too late to kill zombies!